We know that talking to others about our faith can seem daunting – what if people think we're weird, what if it ruins a friendship, what if the person is offended? Well, here are some stories from LICC supporters who are working out what it looks like to be #messengersofthegospel on their daily frontlines, both when things go well and when they don't…
---
Thank God for the tea fairy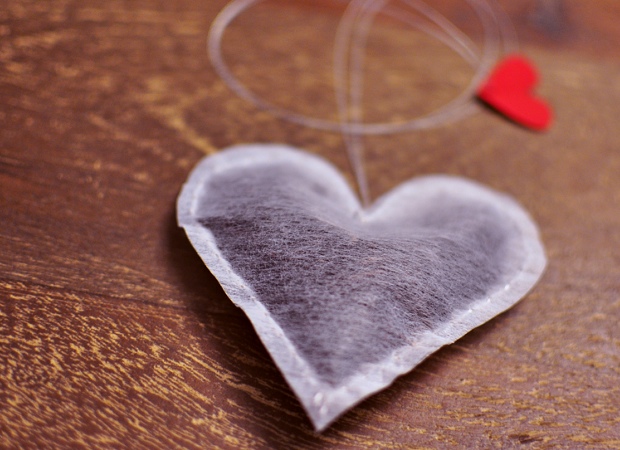 One week after a particularly great Sunday service I was feeling really pumped up for God and was keen to talk about it. So when I walked into work Monday morning and went to the coffee station to make a drink, and my atheist colleague Dan asked me about my weekend, I decided to just take the plunge – I jumped right in with a long monologue about how great Jesus is and how good church had been the day before. Dan nodded politely, but as soon as he'd finished making his gunpowder tea (a little more hurried than usual) he made his excuses and ran off to his desk.
Despite our normally friendly working relationship, for the next few weeks after that he avoided me – he stopped smiling at me when I passed his desk and barely mumbled a response to my cheerful 'morning' when we saw each other in the cafe area. I felt really bad and was praying "God I'm sorry, that didn't go well, how can I fix it?" And I just kept having the image of this gunpowder tea coming to my mind. So I bought a packet and I left it on his desk, with a note saying 'a present from the tea fairy'.
The next day Dan came up to me and said "Were you the tea fairy? Thanks." And slowly but surely we began to repair our friendship. And, more recently, he's actually beginning to ask me questions about faith. I'm pretty cautious in how I answer, but the questions are still coming. So I guess the moral of this story is to just keep going! Even when we muck things up a bit, God can still do great stuff.
~ Ros, 31
---
A holy haircut
I've had my hair cut by the same hairdresser for about the last 15 years. He's a very softly-spoken, kind-hearted man and I've always been very open with him about my faith, praying for him and with him on more than one occasion. But for the longest time he never moved further into any kind of commitment. Then one day I heard from a friend who also attends my church, who very rarely gets his hair cut by this hairdresser but had just made a one-off appointment, that during the haircut they got talking and the hairdresser just broke down in tears, and they prayed together and he gave his life to the Lord.
Now, honestly, the first emotion I felt was annoyance! All those haircuts, all those conversations – 15 years and someone else had got to walk him in the door of the Kingdom, not me. But thankfully my second emotion, and the one that has lingered, was real joy. I knew that God had used my words through the years as well as my friend's words on that one day – and I knew that the real power at work was God anyway. I might not have been there for the moment he first saw the light, but I now get to walk alongside him as he continues in the light. Hallelujah.
~ Ron, 61
---
Tentative texter
At my previous job I had a Muslim colleague, Aiza, who I got along well with. She was very open to chatting about faith, but as a fairly committed Muslim she didn't really seem to be searching at all. Then recently, almost a year after I left that job, out of the blue she got in touch with me – her mother had just had a breakdown and was in the hospital and Aiza was scared and upset, and she wanted to know if I would come and pray with her and her family. I was totally blown away. I was nervous but I went, and it was such a privilege to be asked to support her in this way. We've kept in touch a little through text, but she hasn't miraculously become a Christian or anything. At least not yet. But it's amazing that despite her Muslim faith it was my God she wanted to call on in a difficult time and it just really encouraged me that although I had not felt like I had made any progress, still God was at work through me the whole time.
~ Leonie, 44
---
Working up a sweat – and some courage
There was a guy at my gym who I was starting to build a friendship with – mainly just fitness-related chat, pretty casual, but then we talked more about our jobs, our lives, etc. I started praying for an opportunity to talk about faith, but I just felt quite nervous about bringing it up. I didn't want it to seem awkward. Finally, after a few weeks of working up the courage, I finally managed to throw something about church into the conversation. He seemed surprised and said, "Really? You're a Christian?" I thought he meant it negatively, so I kind of shrugged it off and tried to move the conversation on. But it turned out that he was actually a Christian too! Later I learned that he had also been trying to find a way to mention faith, but was too scared.
It was a pretty good lesson for us both, to realise that it had taken so long for us each to mention something that is a big deal in both our lives. Plus it showed me that you never know where the other person is at with God, so you might as well find out. Saves a lot of worrying. Anyway it's actually great to have someone else in that context who shares my faith, and now together we're trying to get to know more of the guys we see in the gym regularly and start inviting them to some stuff at church.
~ Dave, 29
Want more stories? Don't miss Part 2 >